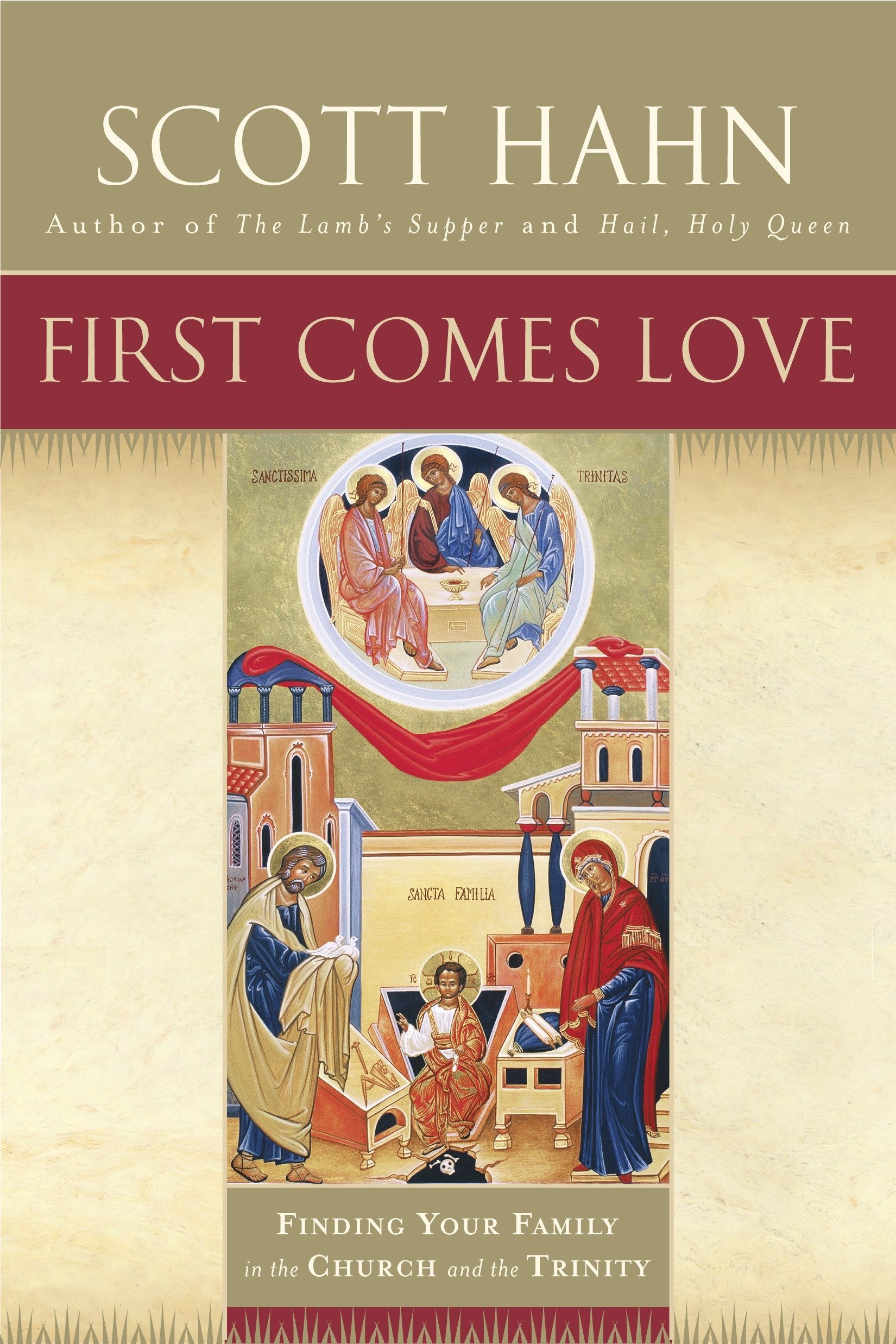 All women are invited to join our Women's Book Club group as we read our Advent and January books. The group will tentatively plan to meet (virtually, for now) on the first Thursday of the month at 7:00pm. They will read either part of or an entire book for discussion. This is a great way to meet other women from the parish, grow in your relationship with Christ and spend time reading!
Advent Book
First Comes Love: Finding Your Family in the Church and the Trinity by Dr. Scott Hahn
Thursday, December 3 at 7:00pm*
Discuss Chapters 1 & 2
Thursday, January 7 at 7:00pm
Discuss the rest of the book
*If you miss the first meeting, please still join us in January!
As we celebrate The Year of the Family at our parish, join us for Scott Hahn's reflection on the family and how we find it in the Church. "In First Comes Love, Scott Hahn delves into the Gospels to show that family terminology — words like brother, sister, mother, father and home — dominates Jesus' speech and the writings of His first followers, and that these very words illuminate Christianity's central ideas… Through real-life examples and from the Scriptures, Hahn makes it clear that no matter what sort of family we come from — no matter what sort of "dysfunction" we have experienced — we can all find our family in the Church." (Quote from back cover).
Please contact Alli at wbookclub@sma-church.org or click the button below to join the FlockNotes group.