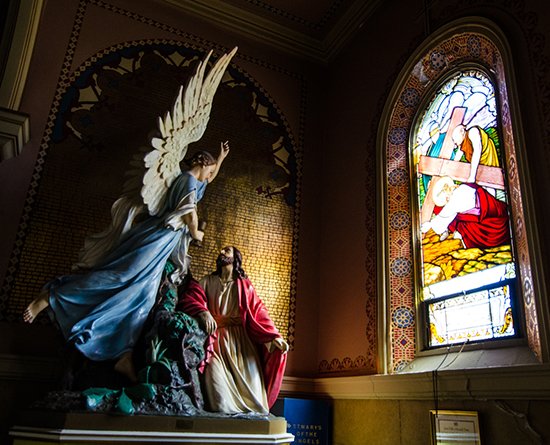 holy week 2020
This Sunday is Palm Sunday and we are excited to let you know that
we will be live-streaming the Mass on Saturday evening at 5:00pm
. Please tune into our
YouTube
and
Facebook
pageswhere we will broadcast the mass live with Fr. John. We also invite you to decorate your windows and your home with palms and other green branches to celebrate this wonderful remembering of Christ's triumphal entry into Jerusalem!
We will also be live-streaming several masses and celebrations for Holy Week:
Thursday, April 9th at 5:00 pm — Last Supper Mass
Friday, April 10th 3:00 pm — Good Friday Liturgy
Saturday, April 11th 7:30 pm — Easter Vigil
Sunday, April 12th 10 am — Easter Sunday
We hope that you can join us for any or all of our Masses. We are excited to celebrate Holy Week with you!
Sign Up For Flocknote to receive emails and texts for parish information, prayers, and spiritual resources.
Sunday Mass, March 29, 2020
WELCOME TO ST. MARY OF THE ANGELS!
Seeking a parish?
A spiritual family?
A place to pray, deepen your faith, or serve others?
If so, our hearts and doors are open to you! We thank God for sending you. Please introduce yourself to one of the priests after Mass and, if you would, please register online by clicking the link below or contacting the parish office.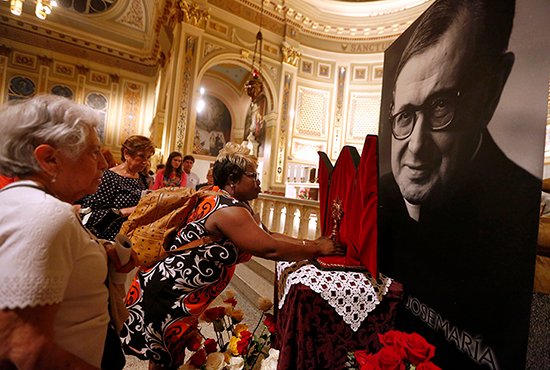 Mass Times
Sundays / Niedziela / Domingo
8:00 am (English)
9:30 am (Polish/Polska)
11:00 am (English)
12:30 pm (Spanish/Español)
7:15 pm (English)
Saturdays / Soboty / Sábado
8:00 am (English)*
5:00 pm (Mass of Anticipation, English)
Weekdays / Diarias / Codzienne
7:00 am (English)*
5:30 pm (English / Latin on Wednesdays)*
*in St. Josemaría Chapel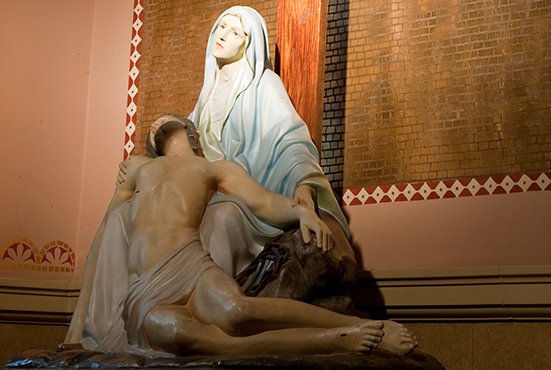 Lent 2020
Ash Wednesday

Masses on Ash Wednesday at 7:00 am, 8:15 am, 12:00 pm and 7:15 pm. There will be No 5:30 pm Mass (Ashes will be distributed during all Masses)
Stations of the Cross
Every Friday at 2:30 pm in English in the main church and 7:15 pm in English, Spanish and Polish in the St. Josemaría Chapel.
Gorzkie Żale (Lenten prayer in Polish)
Sung on Sunday, during the 9:30 am Mass
Memorare Pledge
Let's storm heaven with many prayers for growth and for the mission vitality of our parish! As of today there are 2,105 Memorares being prayed daily for this intention!
Pray the Memorare everyday, and let us know you are doing it by entering the number of Memorares you will pray daily in the pledge card we have available in the church. Click the button below to pledge how many memorares you can pray.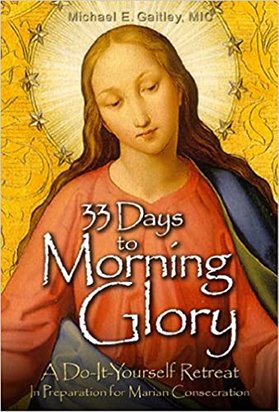 33 Days To Morning Glory
Our Lenten Women's group will continue to meet throughout the Easter Season! The journey continues with reading 33 Days to Morning Glory and prepare for Marian Consecration. This is a wonderful way to stay connected to the SMA community and learn more about consecration to Jesus through Mary. The preparation focuses on Marian Theology from John Paul II, Louis de Montford, Maximilian Kolbe, and Teresa of Calcutta. We will meet via Zoom Meetings on Thursdays at 7:30pm.
Interested women are invited to join by emailing Alli at allisonesmith22@gmail.com. Individuals should purchase their own book to begin reading on Good Friday, April 10 with the Consecration on May 13, the Feast of Our Lady of Fatima. We hope that you can join us!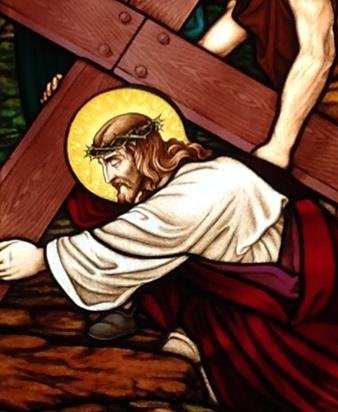 Stations of the Cross & Gorzkie Żale
In light of recent events, we will not be having our usual gatherings on Fridays for Stations of the Cross. However, we still encourage you to practice this wonderful Lenten Devotion on your own.
Fr. Rocky Hoffman of Relevant Radio offers two versions of the Stations; the 33-minute "super" version and the regular 12-minute version.
Map & Directions
1810 N. Hermitage Ave., Chicago IL 60622, at the corner of Hermitage & Cortland Ave.
We are located in the Bucktown neighborhood just east of Damen Ave and west of Ashland Ave. If driving, our parking lot entrance is located on Hermitage, just south of the church.
If driving from the Kennedy, we are conveniently located directly off the Armitage exit.
Stop by for a visit!