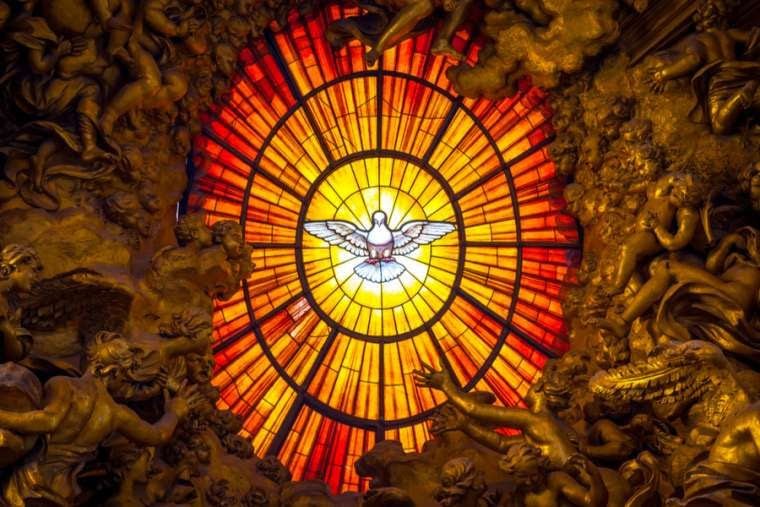 July 5, 2020
To be holy, we practice the supernatural virtues of faith, hope, and charity that God bestows upon the soul at Baptism, yet require us to cooperate by exercising them, making acts of faith, hope, charity. We make an act of faith when we consciously affirm the truths of our faith, such as in the Apostles' or Nicene Creed, assenting to the truth not because we arrived to the truth intellectually but because we trust God, as our all-wise, all-powerful, all-loving Father, who has revealed it to us. A lived faith means trusting God's paternal providence. 
Signup for weekend masses, 07/04 & 07/05. When registering as a family/group, please remember:
1 individual = 1 slot
2 – 5 individuals = 2 slots
6 – 10 individuals = 3 slots
Wondering how you can safely receive the Eucharist when attending mass? Check out our Tips for Worshippers, a guide for what to expect when you attend mass. 
We will continue live-streaming our Saturday Vigil mass at 5:00pm every Saturday and we will live-stream our Spanish masses at noon on Sundays. Please subscribe for updates!
We cannot use missalettes at this time. But we'd love to hear you participating in the mass by singing along! Click below to view the mass readings and hymn lyrics online for our Sunday masses. 
new online giving site: faith direct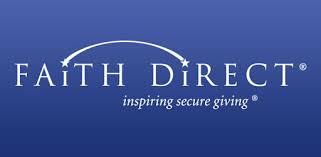 St Mary of the Angel's has a new E-Giving Platform called FaithDirect. With FaithDirect, you can enroll for automatic contributions, or make a one-time gift. Go to 
https://faith.direct/IL1082
 or text "
Enroll
" to 
(773) 232-2991.
We need your help to keep the church safe for the sacraments, personal prayer, and Holy Mass.
Volunteers make sure people stay safe, events run smoothly, and surfaces are properly cleaned. To volunteer, please send an email to volunteers@sma-church.org.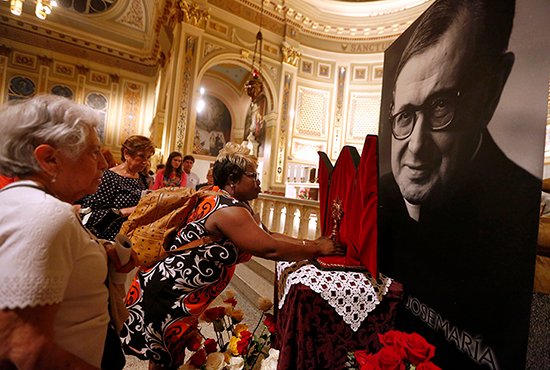 Mass Times
Sundays / Niedziela / Domingo
8:00 am (English)
10:00 am (English)
12:00 Noon (Spanish/Español)
7:15 pm (English)
Saturdays / Soboty / Sábado
8:00 am (English)*
5:00 pm (Mass of Anticipation, English)
6:30 pm (Polish/Polska)
Weekdays / Diarias / Codzienne
7:00 am (English)*
5:30 pm (English)*
*in St. Josemaría Chapel
Updated June, 2020
Memorare Pledge
Let's storm heaven with many prayers for growth and for the mission vitality of our parish! As of today there are 
2,223
 Memorares being prayed daily for this intention!
Pray the Memorare everyday, and let us know you are doing it by entering the number of Memorares you will pray daily in the pledge card we have available in the church. Click the button below to pledge how many memorares you can pray.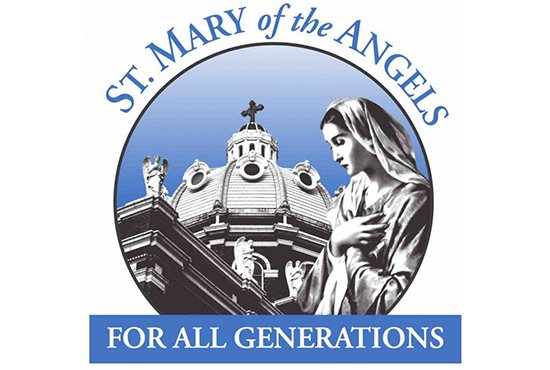 For All Generations Campaign
We have been entrusted with a great treasure: St. Mary of the Angels church.
Through your prayer and financial help we rebuilt the Dome in 2010, restored the South Tower in 2012, eliminated our debt in 2013, and have now raised over $1 million in donations and pledges ear-marked for restoration, but our needs are greater.
Click here to learn our plans to restore the church's exterior, replace our heating and sound systems, and more.
ARE YOU NEW TO ST. MARY OF THE ANGELS?
Seeking a parish?
A spiritual family?
A place to pray, deepen your faith, or serve others?
If so, our hearts and doors are open to you! We thank God for sending you. Please introduce yourself to one of the priests after Mass and, if you would, please register online by clicking the link below or contacting the parish office.
Light a candle with a click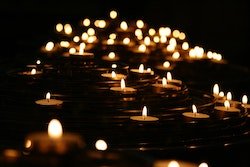 We would like to offer you the chance for us to remotely light a candle in the church for you and your intentions. Click here to make a donation and light a candle.
Sign Up For Flocknote to receive emails and texts for parish information, prayers, and spiritual resources.
Mass schedule change
Friday, July 3rd's Mass Schedule: 8 am and 9 am, with NO 5:30 pm Mass.
Volunteers Needed
Volunteers are needed to help people stay safe at mass and keep the church open for mass, sacraments, and personal prayer.  more…
Family of Faith
Our new CCD program is launching this fall called Family of Faith. This program is designed to empower parents to be the primary teachers of the faith. more…
Map & Directions
1810 N. Hermitage Ave., Chicago IL 60622, at the corner of Hermitage & Cortland Ave.
We are located in the Bucktown neighborhood just east of Damen Ave and west of Ashland Ave. If driving, our parking lot entrance is located on Hermitage, just south of the church.
If driving from the Kennedy, we are conveniently located directly off the Armitage exit.
Stop by for a visit!