Dear St. Mary of the Angels Family:
Pentecost has come, the Holy Spirit is stirring, and he is bringing us back home to the Family of God! Welcome back!
EXCITING NEWS: Masses will resume at St. Mary of the Angels on Saturday, June 6! (pending certification). When we do we will follow our new schedule:
Saturday, June 6
5:00 pm – Vigil Mass of the Holy Trinity
6:30 pm* – Msza wigilijna Świętej Trójcy (Msza po polsku)
Sunday, June 7
8:00 am – Mass of the Holy Trinity
10:00 am* – Mass of the Holy Trinity
12:00 pm* – Misa de la Santisima Trinidad (Español)
7:15 pm – Mass of the Holy Trinity
— * New times! —
Weekday Masses, June 8 (and thereafter)
7:00 am / 5:30 pm / Saturday, 8 am.
Our church will be open Monday through Friday from 9:30 am to 5:30 pm for prayer and we will hear Confession from 10:00 to noon, and from 4:30 to 5:30pm; Saturday from 9:30 to 4:00 pm, with Confessions from 10:00 am to noon—these times may change as the demand for Confession changes. NO Confession during Mass at this time.
DISPENSATION from Sunday and Holy Day Mass obligation is still in effect—NO one is obligated to attend Mass of Sundays at this time. This is by decree of our Cardinal Archbishop.
Timing of your return to church is completely up to you—online Mass will continue. If you are not feeling well, please stay home.
REQUIREMENTS to attend Mass (Please review Reopening Guide):
Those in the vulnerable population (Elderly and those with Underlying Medical Conditions) should really consider all the risks before returning to church—you have NO obligation to attend, remember.

Registration to keep us within our capacity limits (we will register you at the door but you may have to wait to make sure we have not reached our capacity limit)—lists will be kept secure and private for 14 days and then permanently deleted, unless needed within that time by the Illinois Dept. of Public Health for COVID-19 contact tracing.

F

ace masks/covering. • Social distancing of 6 feet. • Be grateful and courteous to your fellow parishioner who are volunteering to assist us with church flow and safety. 

Doors close after Mass begins.
If you wish to volunteer to help us with keeping the church open and safe, please email volunteers@sma-church.org. 
The Corpus Christi feast-day is in less than two weeks. Let's show our Lord how much we miss him: Join us for Mass and attend adoration our Lord in the Blessed Sacrament at the altar on the front porch of the church—in person (limited sidewalk adoration), or with the online live-stream, or in your car with directed drive-by. 
Finally, continue praying the Memorare for our parish—Our Blessed Mother has been watching over us at St. Mary of the Angels; may she now renew us, that the Holy Spirit will overshadow her parish as he had overshadowed her!
We're really looking forward to seeing each of you… and so is Jesus,
Fr. John
masses resuming saturday, june 6!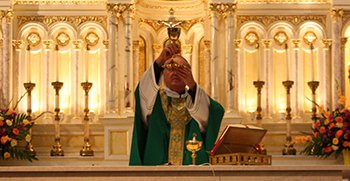 EXCITING NEWS: Masses will resume at St. Mary of the Angels on Saturday, June 6!
Please review our Parishioner Reopening Guide, and Signup for a time to attend mass!
Mass Live-Stream Schedule
We will continue live-streaming our Saturday Vigil mass at 5:00pm every Saturday and we will live-stream our Spanish masses at noon on Sundays. If you can't join us on Saturday night, our masses will be available to watch anytime on our YouTube channel. Be sure to subscribe to our channel to receive notifications and updates!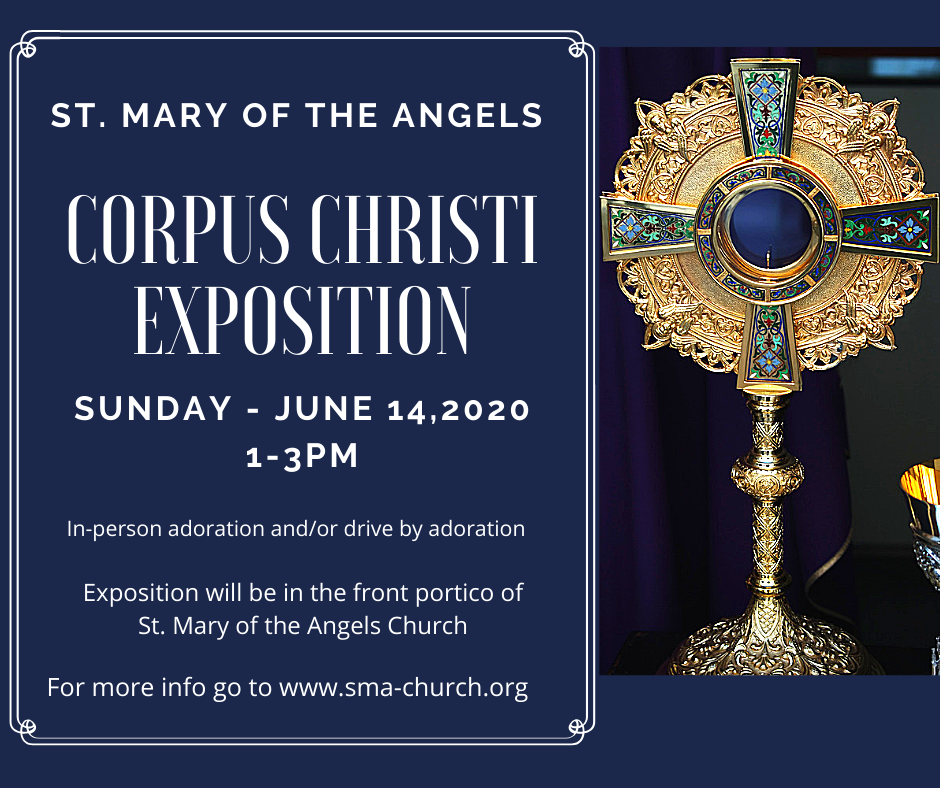 Corpus Christi Exposition
1 p.m. – 3 p.m. Sunday, June 14, 2020
After the 12:00 Noon Mass (English/Spanish/Polish)
— Streamed from our Youtube channel —
Exposition will be in the front portico of St. Mary of the Angels
In-person adoration and/or Drive-by adoration
To sign up for a 15-minute in-person time slot for adoration, click here.
Drive by whenever and as often as you want!
We want to decorate the stairs with bouquets of flowers. Please bring
flowers yourself that day or donate here for us purchase of flowers.
new online giving site: faith direct
St Mary of the Angel's has a new E-Giving Platform called FaithDirect. With FaithDirect, you can enroll for automatic contributions, or make a one-time gift. Go to https://faith.direct/IL1082 or text "Enroll" to (773) 232-2991.
Have you received a phone call from one of us at St. Mary of the Angels? Perhaps we don't have your phone number. Please give us a call—773-278-2644 x222: we'd love to hear from you or email:
Easter@sma-church.org
.
God is good! Our normal collections at Mass are down, but you continue being
generous electronically and mail in. Thank you.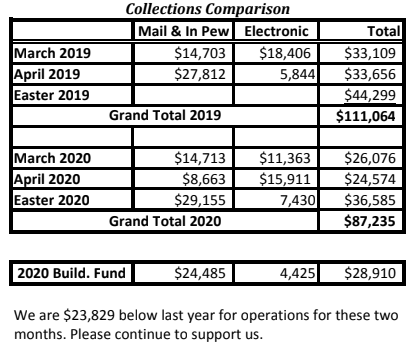 Here at St. Mary of the Angels Parish, our staff along with many of our generous volunteers have been busy! Over these last few weeks our team has:
Made more than 500 phone calls checking in on our parishioners
Gone grocery shopping for home-bound parishioners
Prayed for the intentions of our parishioners that we have received
Given cleaning supplies and educational materials
Set up a fund for parishioners who have been financially impacted by the pandemic
This has been a time of uncertainty and fear but the desire of our parishioners to give has blown us out of the water! We are truly humbled by such amazing generosity. If you would like to join or are in need of something, please click on the buttons or email Aixa Gómez at agomez@sma-church.org.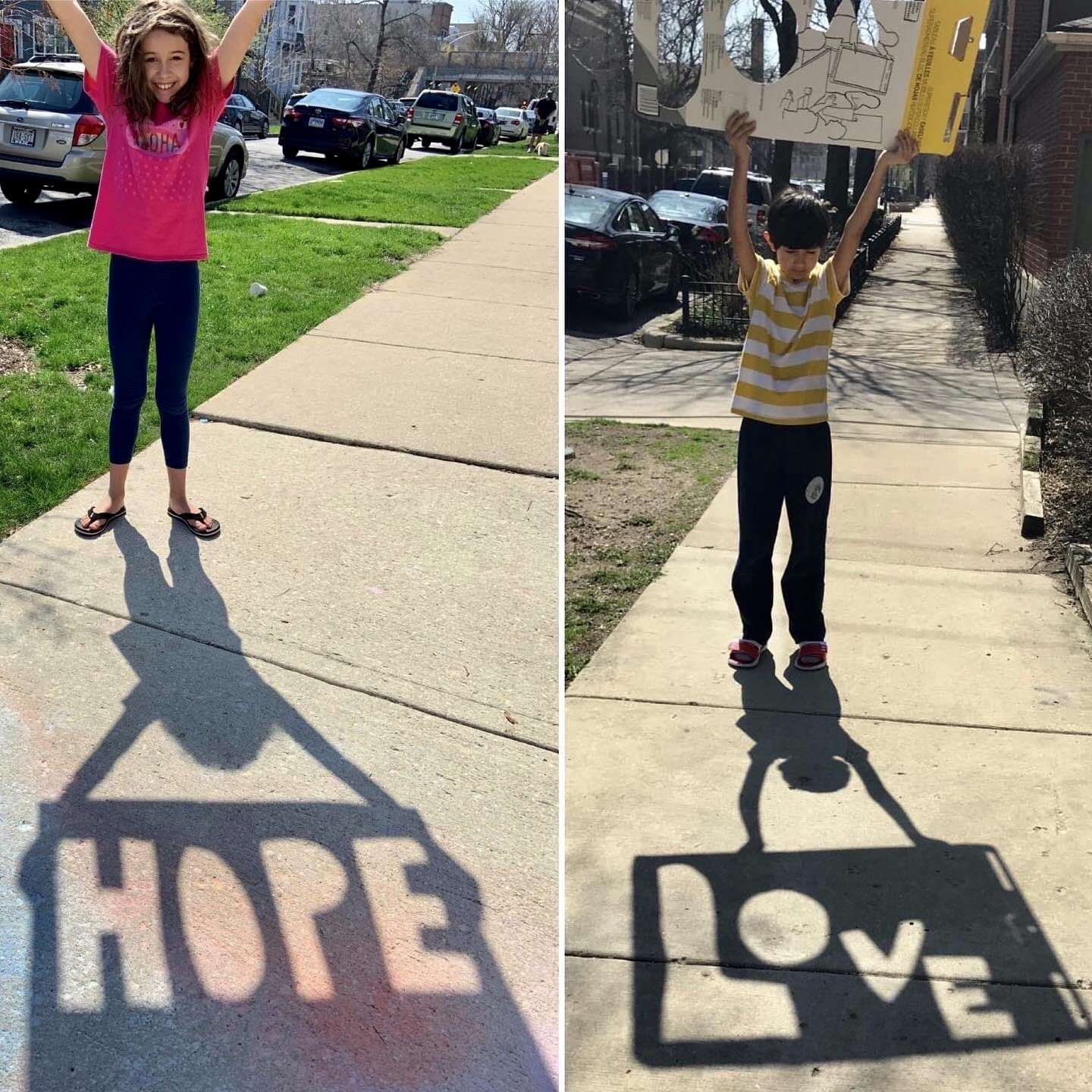 Light a candle with a click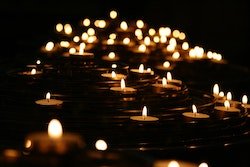 We would like to offer you the chance for us to remotely light a candle in the church for you and your intentions. Click here to make a donation and light a candle.
Sign Up For Flocknote to receive emails and texts for parish information, prayers, and spiritual resources.
ARE YOU NEW TO ST. MARY OF THE ANGELS?
Seeking a parish?
A spiritual family?
A place to pray, deepen your faith, or serve others?
If so, our hearts and doors are open to you! We thank God for sending you. Please introduce yourself to one of the priests after Mass and, if you would, please register online by clicking the link below or contacting the parish office.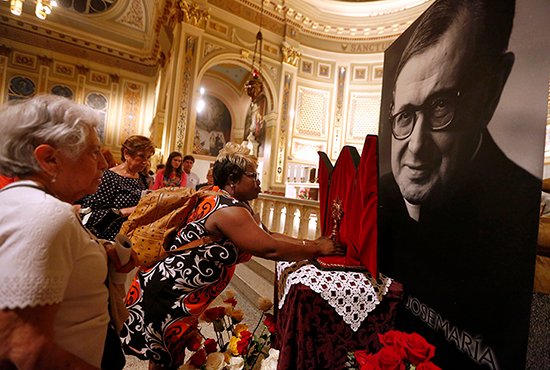 Mass Times**
Sundays / Niedziela / Domingo
8:00 am (English)
10:00 am (English)
12:00 Noon (Spanish/Español)
7:15 pm (English)
Saturdays / Soboty / Sábado
8:00 am (English)*
5:00 pm (Mass of Anticipation, English)
6:30 pm (Polish/Polska)
Weekdays / Diarias / Codzienne
7:00 am (English)*
5:30 pm (English)*
*in St. Josemaría Chapel
**New Mass times for when we resume public Masses**
Memorare Pledge
Let's storm heaven with many prayers for growth and for the mission vitality of our parish! As of today there are 2,223 Memorares being prayed daily for this intention!
Pray the Memorare everyday, and let us know you are doing it by entering the number of Memorares you will pray daily in the pledge card we have available in the church. Click the button below to pledge how many memorares you can pray.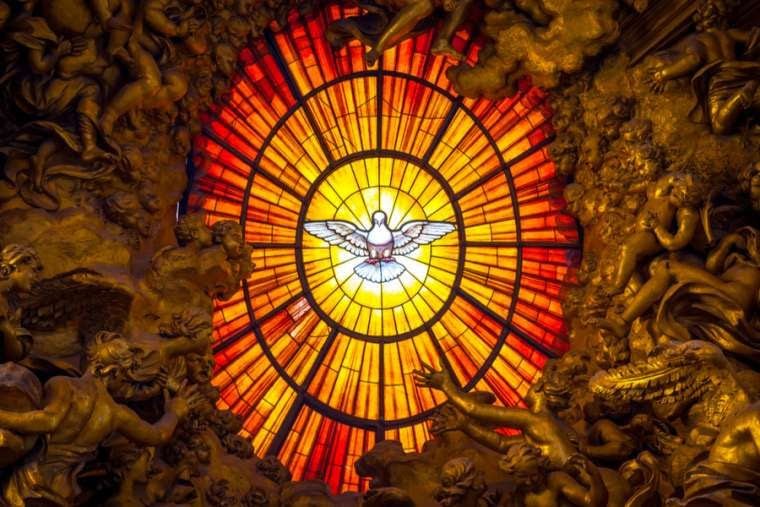 Preparation for Pentecost
This year, on May 31, the Church celebrates Pentecost Sunday. At Pentecost, Jesus promised his disciples that he would send them the Holy Spirit, the Paraclete. To prepare our hearts and minds for Pentecost, join the St. Josemaria Institute for the Ten-Day Devotion to the Holy Spirit starting on May 21st.
Support Our Sponsors
In lieu of the normal page of sponsors in our bulletin, we wanted to continue encouraging you to support those who support us in any way you can!
To reopen St. Mary of the Angels church, we need to organize three teams of volunteers to execute three elements of church management and sanitation:
Set-up team: Ensure needed supplies for each sacramental celebration/gathering are ready, mark entrances and exits, physically prop open doors prior to attendees' arrival/departure, ensure hand sanitizer is available, open windows as needed, stock and manage restrooms, and mark off pews according to social distancing guidelines.
Greeting team: Manage the flow of congregants as they enter the church, participate in the liturgy/sacrament, and exit the church. This team will act as ushers—directing participants to appropriate seating/waiting areas—but also ensure attendees use hand sanitizer when entering, wear a mask, and reminded those not to enter if ill. This team must be tactful yet firm, attentive to all people on-site. (Members will get basic training tips on handling difficult situations).
Cleaning team: Help maintain and clean essential and trafficked areas of the church before and after each use. Masks, gloves, and cleaning/disinfecting supplies will be provided. Team will help parish to develop appropriate schedules and verification methods to ensure cleaning has occurred at the proper times relative to when congregants arrive and leave the church building.
If you are interested in volunteering for any of these teams, send a note to volunteers@sma-church.org
Map & Directions
1810 N. Hermitage Ave., Chicago IL 60622, at the corner of Hermitage & Cortland Ave.
We are located in the Bucktown neighborhood just east of Damen Ave and west of Ashland Ave. If driving, our parking lot entrance is located on Hermitage, just south of the church.
If driving from the Kennedy, we are conveniently located directly off the Armitage exit.
Stop by for a visit!